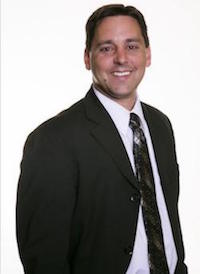 Tate R. Lounsbery
Your Child Abuse Central Index Defense Lawyer
Hi, I'm Tate, your CACI lawyer (or Child Abuse Central Index lawyer). First off, I want to just say that I'm sorry you're going through this. I can only imagine the stress and worry you're experiencing right now. I know you are in serious need of help, and I genuinely want to help you.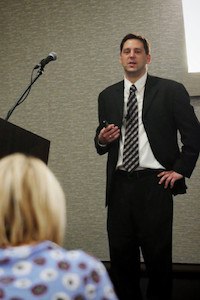 I'm glad you made your way to this website. Sometimes people put off dealing with difficult issues when it seems like there are just too many big obstacles in the way. I don't want you to feel that way. What you're going through right now is absolutely resolvable. Believe me, I know.
I've handled a lot of Child Abuse Central Index grievance hearings throughout southern and northern California. I'm very proud of my track record of success. I've been able to help a lot of people clear their name of child abuse and neglect allegations and get their name off the Child Abuse Central Index. You, too, can clear your name.
Now, naturally I can't make any promises. Every case is unique, and obviously I know nothing at all about your case. But I want you to maintain hope and get up your energy to do what it takes to defend yourself against these child abuse or neglect accusations. When you're ready, give me a call, and we'll get moving.
Child Abuse Lawyer and Lecturer
I've been widely recognized as a child abuse defense expert in California. I regularly give presentations and lectures to lawyers and non-lawyers on topics related to child abuse, including: defense of false child abuse allegations, how to recognize child abuse and neglect, how to respond to child abuse charges, how to prevent child abuse litigation, and child abuse reporting.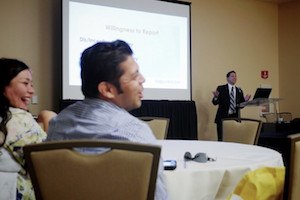 My presentations include multiple continuing education seminars for lawyers throughout California, the Association of California School Administrators, the Healthcare Financial Management Association, the California Head Start Association, the California Association of Supervisors of Child Welfare and Attendance, the California Association of Joint Powers Authorities, the California Association of School Psychologists, and various events with local Boy Scouts of America organizations.
I was also listed as the one #1 go-to lawyer for Child Abuse Central Index grievance hearing proceedings in California's largest attorney directories, published by the Los Angeles County Bar Association.
Accepting Referrals
I greatly appreciate referrals. Many of my clients are referred to me by other attorneys, including criminal defense attorneys, family lawyers, and dependency lawyers. In fact, even Social Workers and Lawyers (i.e., County Counsel) working for Child Welfare Agencies have referred their friends and colleagues to me when they were in trouble! I consider it a great honor and responsibility when a client is referred to me…and work to earn that continued trust.